Our Offerings
The DynamicDialogue® program is successfully guiding and supporting individuals and teams in public and private organizations in the United States, Canada, and Sri Lanka. These individuals and organizations are growing in their ability to develop healthy personal and working relationships and are sharing important information and creative ideas to enrich their effective communications.
We offer a wide range of services, programs and training formats based on individuals', families' and organizations' needs. Some are standard, designed with optimum benefits for participants based on their previous experience with DynamicDialogue. Others are custom-tailored and respond to specific situations, challenges and opportunities in the lives of groups and organizations. Click one of the three links above for description of our tailored offerings. See below for our standard programs.
Program Benefits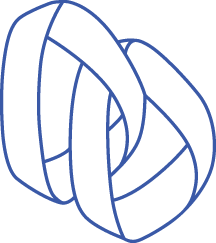 DynamicDialogue can help you and your organization to:
Inquire with genuine openness and advocate without pushing
Value different perspectives as assets and positives
Expand your thinking with new information, communication theories and practices
Speak truth with compassion while leaving room for a wider truth
Seek a creative common ground for a common purpose
Set clear goals and objectives and focus relationships to more effectively meet them
Develop and mutually support accountability practices
Become creative, free of limiting mental models and categorizations
We consult with organizations in transition and mentor leaders desiring a shift in culture that allows "un-discussables" to be explored and a productive common ground to emerge
Mentoring
Work one-on-one with a trained mentor to integrate Dialogue skills into everyday situations with family, your workplace, neighborhood, and a range of public settings. Our mentors provide support that directly connects this practice to the situations you bring and the relationships you have. Whether debriefing an interaction or working through anticipated issues for an upcoming engagement, mentors support your learning in life. Mentoring can help you to:
Find a way to work with a colleague you were avoiding because of stressful interactions,
Change habits that limit effectiveness,
Engage difficult people while honoring their values and keeping focus, and
Move from anxiety-producing relationship ruts that hurt marital, work, and family relationships.
Sessions are flexible and are generally once-a-month for an hour. The fees are on a sliding scale of $85-$125/hour. Let us know if you'd like to be in touch with any of our mentors or have more questions!


Workshops
For a surface-level introduction to the practice of DynamicDialogue, join one of our Tastes of Dialogue, or enter a safe place to explore controversial topics in our evening Let's Talk Let's Listen Public Dialogue at $10 per session. To take a deeper dive to further ingrain the tools necessary to live by the core practices, consider joining our Introductory 4-Day Series.
In each of these Workshop offerings you will have the opportunity to discover new ways of connecting with yourself and the world around you. Visit our Workshops page for more details about this programming, or click here to register for a Workshop.


Two-year Practicum
For those who have been introduced to DynamicDialogue and have started practicing the principles and skills we offer and would like to experience more immersion and mastery, we offer a two-year Practicum to further develop and integrate the skills, awareness and knowledge necessary to effectively implement the Dialogue practice in organizational and personal settings. Click here for Practicum Details.
Community of Practice
The Community of Practice groups create an adult learning environment designed to build a community of individuals committed to practicing their Dialogue skills. Groups are available in Sacramento, Elk Grove, St. Helena, Santa Barbara, and San Diego. Anyone who has attended a Dialogue Workshop is encouraged to participate. Call (916) 648-1803 or email us if you are interested in getting involved.